The year 2023 stands as a testament to the transformative power of Virtual Reality (VR) in the realm of education. A vanguard of innovative companies are harnessing VR to reimagine learning paradigms, creating experiences that transcend the confines of traditional pedagogy. These pioneering enterprises are not only redefining the educational landscape but are also scripting its future. This article presents a list of the top VR education companies in 2023 operating alongside Axon Park, and provides a short overview of what makes each of them unique. Let's dive right in — listed in alphabetical order:
Axon Park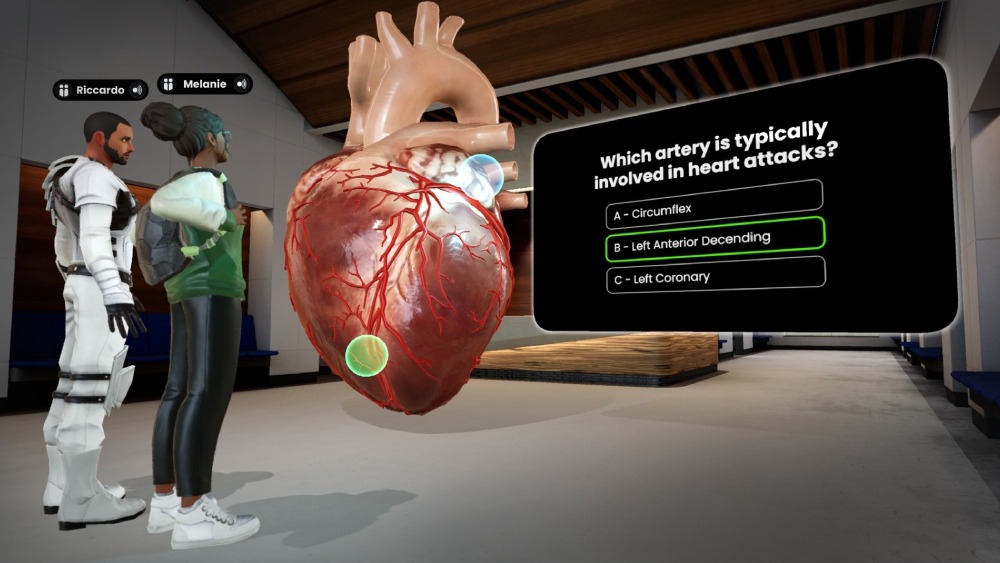 Axon Park is a dynamic immersive and interactive 3D education platform using emerging technologies to enhance learning. The platform is built in Unreal Engine 5 to deliver the most premium user experience, and runs across all major platforms, including VR, mobile, tablet, and desktop devices. Axon Park harnesses the power of AI to offer personalized learning experiences for each student, truly revolutionizing the way education is delivered and experienced. Research has shown that the Axon Park platform increases knowledge acquisition by 20% while simultaneously improving the enjoyment of learning. Serving institutions such as Columbia University, the University of Michigan, Harvard, National University, and numerous others, Axon Park initially specialized in immersive medical education and is now expanding to support a wide range subjects such as engineering, architecture, science, language, space exploration, and more. The SDK and creator tools, along with a two-sided marketplace, empower users to craft high-quality multiplayer and single-player experiences and publish them directly to the platform.
Founded: 2019
Locations: USA & Europe
Immerse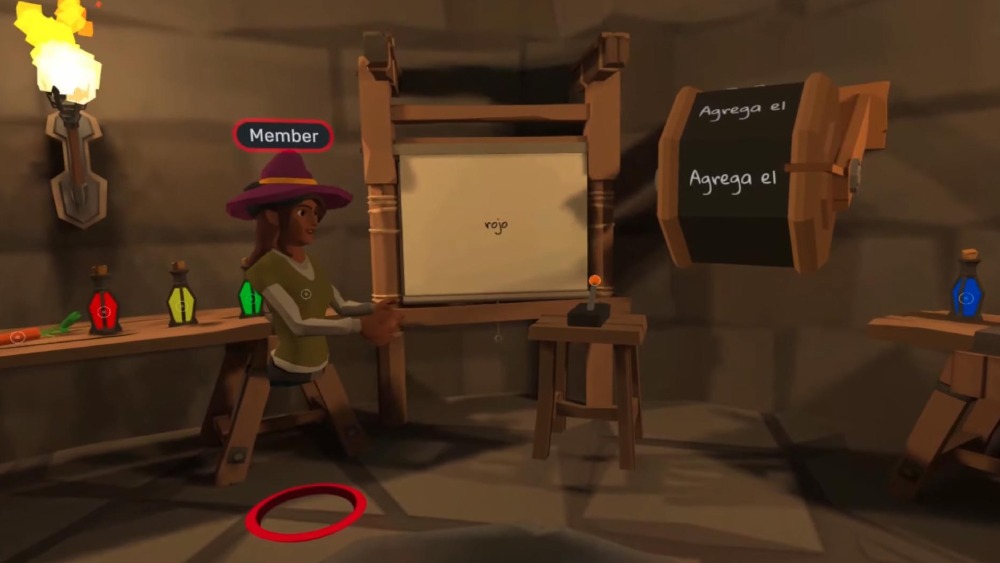 Immerse is a pioneering company that has developed a virtual world specifically designed for language immersion learning. With a strong focus on creating an inclusive and supportive international Member community, Immerse offers individuals the opportunity to experience the transformative power of language immersion. Through their immersive classes in Spanish and French, Immerse empowers adult learners to become fluent speakers in a fun and engaging environment. Their team of expert Language Guides, known for their expertise and approachability, provide real-time support and guidance, ensuring that learners feel confident and motivated throughout their language learning journey. With a tailored curriculum, interactive experiences in 30+ destinations, and the use of cutting-edge technology, Immerse enables learners to make remarkable progress in their speaking abilities. Immerse is revolutionizing the way people learn languages, creating a global community of passionate language learners who are eager to embrace the world through language.
Founded: 2017
Location: USA
Inspirit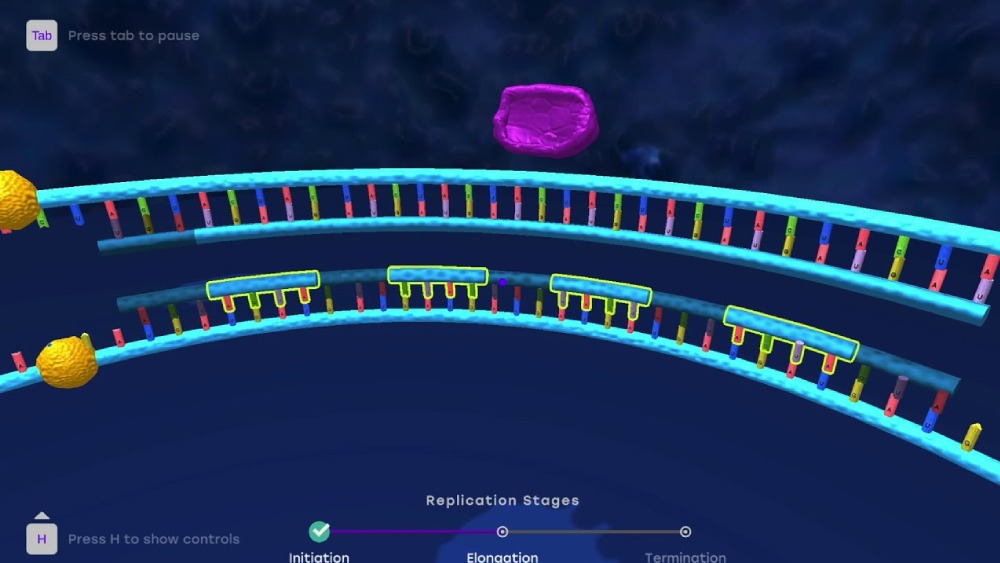 Inspirit is a platform that offers free 3D STEM learning resources, including VR experiences. It allows teachers to launch immersive science and math models from the web to VR easily. Built by teachers for teachers, Inspirit aims to provide engaging and immersive science experiences for all. Learning in 3D and VR with Inspirit has shown benefits such as increased self-efficacy, confidence, critical thinking skills, and knowledge retention. Their VR Spirits collection includes customizable teacher kits and worksheets for science lessons. The platform supports both individual and group-based activities. Over 75,000 educators are already using VR in their classrooms through Inspirit. The platform provides access to thousands of free 3D models and resources covering various subjects like biology, chemistry, and physics.
Founded: 2019
Location: USA & India
MAI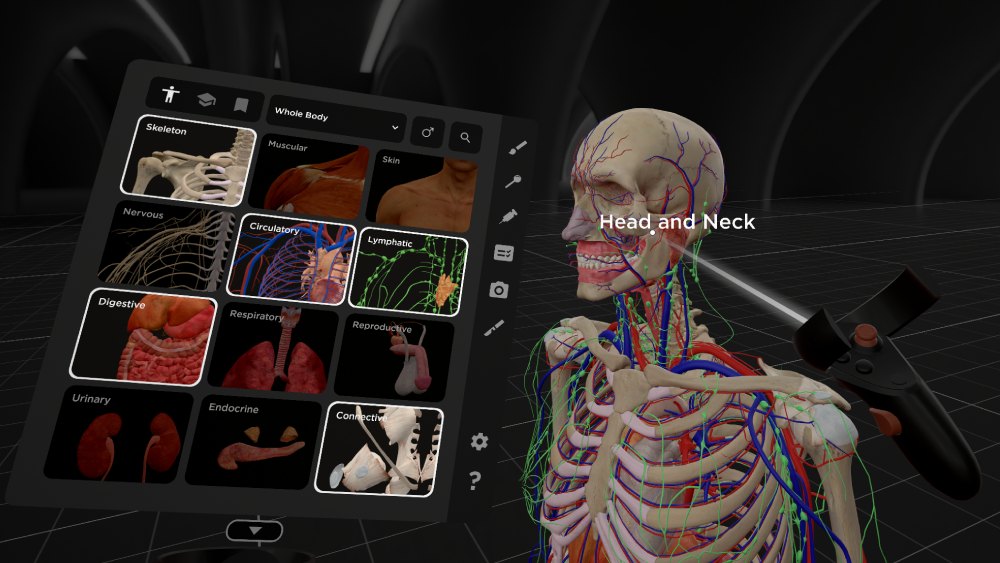 MAI, (Medical Augmented Intelligence), specializes in VR medical solutions. They revolutionize the learning experience in the medical field by offering immersive virtual environments through their VR applications. Their product lineup includes BodyMap, a VR anatomy and simulation training software, AcuMap, a visually immersive VR acupuncture learning application, and DigiTwin, a comprehensive medical 3D imaging tool. By collaborating with leading players in the VR hardware industry, MAI ensures a seamless transition from traditional teaching methods to virtual-based approaches. They continuously innovate and develop their solutions, incorporating advanced features to serve the healthcare market effectively. With a commitment to combining Western and Eastern medical knowledge, MAI strives to create value for health professional students, practitioners, and clients globally.
Founded: 2016
Locations: USA & Asia
Osso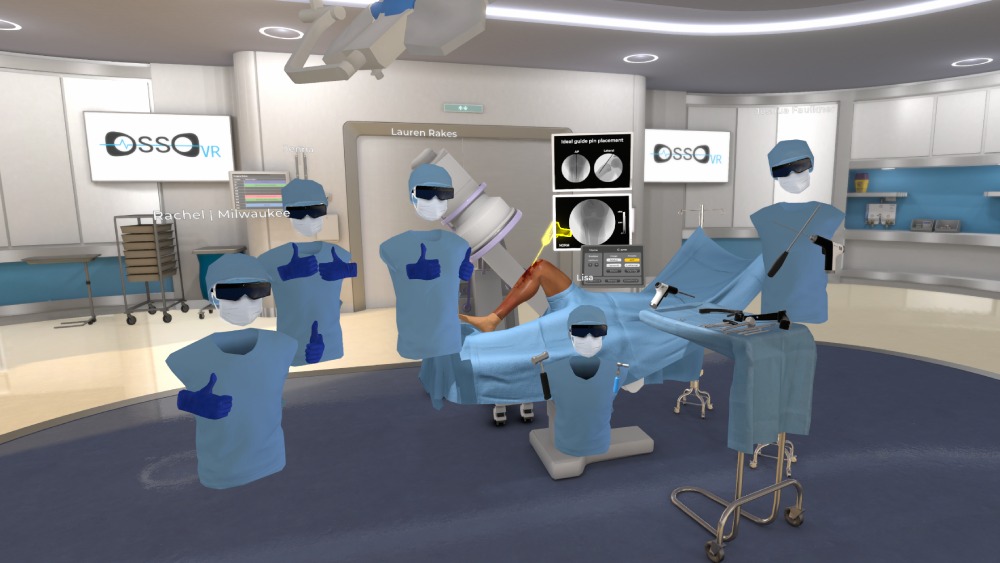 Osso VR is a virtual reality surgical training and assessment platform designed for medical device companies and healthcare professionals. By offering radically improved ways to share, practice, and learn new skills and procedures, Osso VR accelerates learning and drives adoption among healthcare professionals. The platform provides objective assessment, coaching, and powerful analytics to measure proficiency and track improvement over time. With the ability to train from anywhere using Meta VR technology, Osso VR revolutionizes the healthcare professional's learning journey. It boasts the world's largest VR surgical training library and has proven its effectiveness through published level 1 trials, demonstrating increased skill transfer and mastery of complex workflows. Osso VR has garnered industry recognition and media acclaim for its transformative approach to medical training and education. Through collaborations with organizations like the American College of Cardiology, Osso VR is pushing the boundaries of medical technology and revolutionizing surgical training.
Founded: 2016
Location: USA
Prisms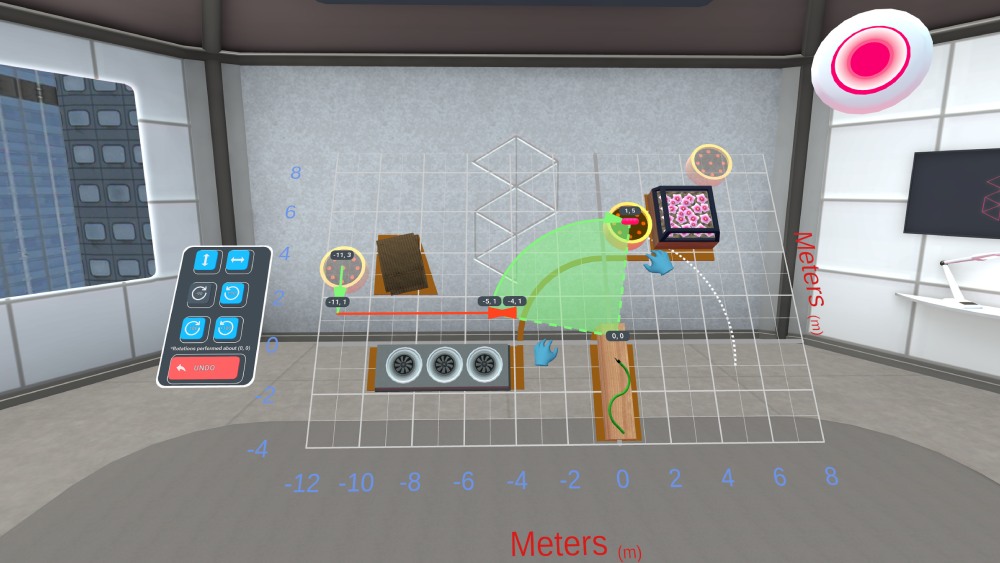 Prisms VR offers a glimpse into the future of learning with its virtual reality experience on the Meta Quest. As a spatial learning platform, Prisms enables learners to grasp abstract math concepts in a delightful and effective way. With modules covering Middle School Math, Geometry, and Algebra I/II, Prisms provides a deeper understanding of real-world problems while accelerating core concept proficiencies. Initially launched in schools across the US, Prisms introduces problem-driven, tactile, and visual learning to the math classroom. Users can experience and solve real-world problems, interact with hands-on models, and connect 3D experiences to abstract representations. The platform includes VR content modules, a multiplayer sandbox for additional practice, and teaching materials supported by a web-based dashboard. After completing the modules, users can further practice in the multiplayer sandbox, currently available for Pre-Algebra and Algebra.
Founded: 2019
Location: USA
Strivr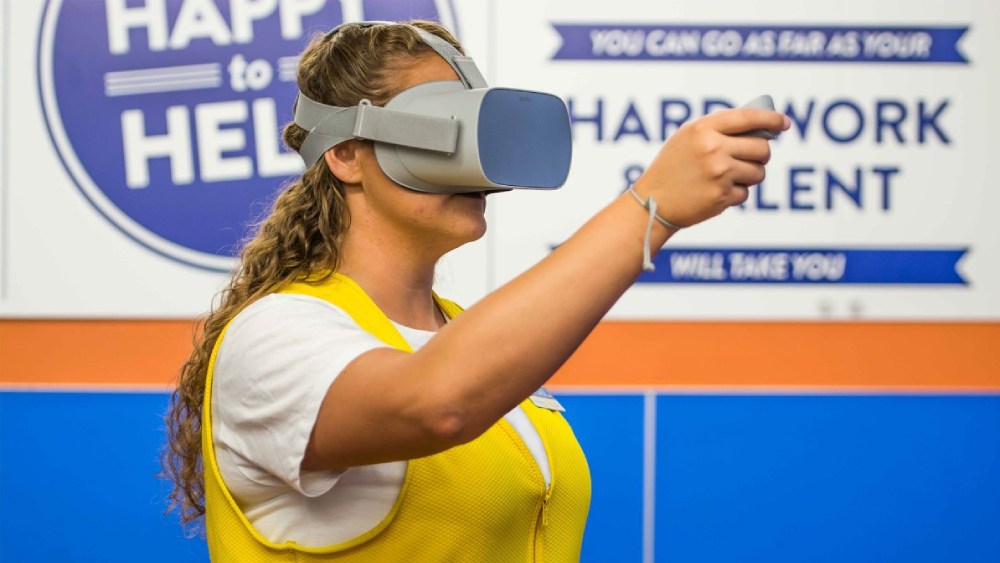 Strivr is an enterprise VR training platform that offers immersive learning solutions. Their approach combines virtual reality, learning theory, data science, and 3D design to provide effective training experiences. They are known for large scale 360-video based training deployments with companies like Walmart and Verizon with have reached over 1M users. Strivr's solution is grounded in research from the Stanford University Virtual Human Interaction Lab, incorporating cognitive science and human behavior studies. They have received recognition for their technology and offer a range of resources, including ebooks, reports, and blog articles. Strivr collaborates with Fortune 500 companies, sports teams, and various industries, delivering solutions for operational efficiency, health and safety, customer service, and soft skills.
Founded: 2015
Location: USA
Talespin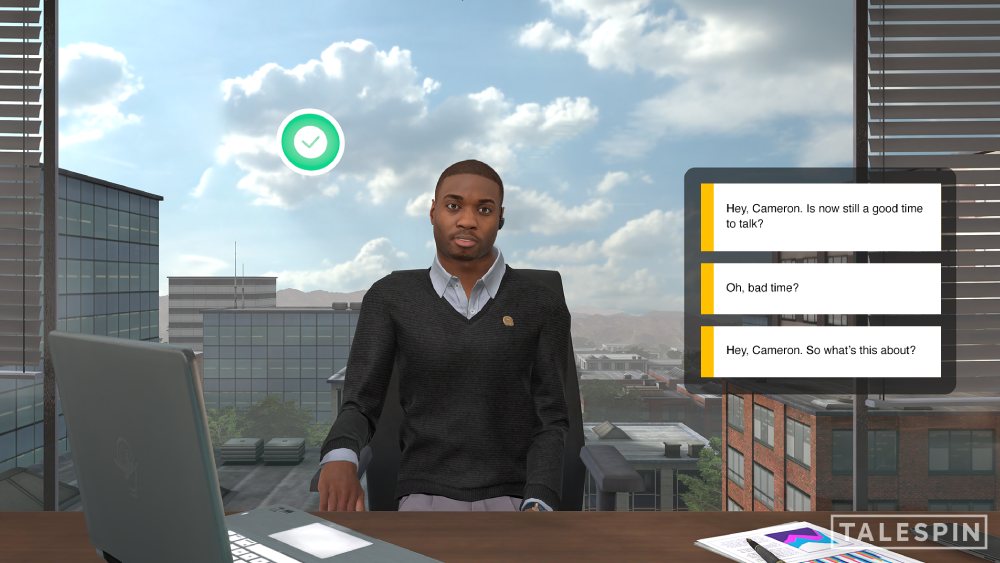 Talespin is a pioneering company in the field of immersive learning, leveraging VR and AR to create a platform for the future of employment. Their platform is revolutionizing the way people learn and develop skills, helping individuals accelerate their learning, validate their skills, and advance in their careers. They collaborate with leading consultancies, learning technology companies, and enterprise customers to shape the immersive learning market. The platform offers a range of features, including a content library, skills insights, and content creation tools, all aimed at providing a comprehensive ecosystem for immersive learning. Talespin's impact has been widely recognized, and they continue to make significant strides through partnerships, investments, and strategic hires.
Founded: 2015
Location: USA
In Summary
As we conclude our exploration of the top VR education companies of 2023, it's clear that each company brings its unique strengths to the table, fundamentally reshaping the way education is delivered and experienced. From Axon Park's premium, AI-powered VR platform, to the immersive language learning experiences offered by Immerse, and Inspirit's focus on delivering free 3D STEM resources, each company is making its mark. MAI is revolutionizing medical training, Osso VR is transforming surgical training, while Prisms Math is making abstract mathematical concepts more accessible. With Strivr's enterprise training solutions based on cognitive science research, and Talespin's immersive learning platform for skill development, the potential of VR in education is being fully realized.
These companies, each in their own way, are leveraging VR to drive personalized, interactive, and immersive learning experiences, setting new standards in education, and paving the way for the future.