https://www.youtube.com/watch?v=AFf0VstGU5I
This experiential VR training and assessment is designed to help learners acquire the necessary skills to perform bone marrow aspiration and biopsy procedures.
Bone marrow aspiration and biopsy procedures can be helpful in detecting blood related problems and infections. Doctors may request these medical tests when a patient's blood report appears abnormal and lacks sufficient data to identify certain illnesses, such as cancer. Bone marrow samples may also be collected for medical procedures like stem cell transplants or chromosomal analysis. These invasive procedures require a great deal of care and caution, making it imperative to be well-trained in the skill to avoid errors.
This interactive bone marrow aspiration and biopsy VR course takes place in a realistic, zero-risk virtual environment where learners can physically practice the procedure on a virtual patient. In training mode, the step-by-step guides enable a scaffolded learning experience, while the assessment mode provides the user with immediate feedback as mistakes are made. The user can only pass the assessment if the entire procedure is performed in the correct sequence without mistakes. Learner performance can be tracked through an advanced analytics portal, empowering administrators to manage compliance, identify areas for improvement, and gain a deeper understanding of their learners.
Target Audience:
This module has been designed for healthcare providers of any discipline interested in using simulation for education and/or systems improvement.
Execute proper site preparation for bone marrow aspiration and biopsy in a virtual setting.
Perform a bone marrow aspiration and biopsy in a virtual setting.
Identify key equipment and tools required to perform bone marrow aspiration and biopsy.
Continuing Medical Education Credits
Accreditation Statement:
This activity has been planned and implemented in accordance with the accreditation requirements and policies of the Accreditation Council for Continuing Medical Education (ACCME) through the joint providership of Eastern Virginia Medical School, Axon Park, MedVR Education and the Sentara Center for Simulation and Immersive Learning (SCSIL). Eastern Virginia Medical School is accredited by the ACCME to provide continuing medical education for physicians.
Credit Designation:
Eastern Virginia Medical School designates this Other activity (virtual reality and simulation) for a maximum of 1.0 AMA PRA Category1 Credits™. Physicians should claim only the credit commensurate with the extent of their participation in the activity.
Disclosure of Relevant Relationships:
All planning committee members and developers have disclosed they do not have any relevant relationships with ineligible companies.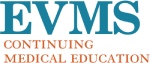 Bone Marrow Aspiration
In a bone marrow aspiration procedure, a small portion of fluid is withdrawn from the marrow using a Jamshidi aspiration needle. The procedure involves locating and cleaning the insertion site, numbing the site, making an insertion and collecting the aspirate. As part of this VR simulation training, participants are provided with adequate affordances to perform every task in the procedure with ease and efficiency. The program has been designed to ensure learners complete every step of the process and become thoroughly acquainted with the procedure.
Bone Marrow Biopsy
In a bone marrow biopsy procedure, a small section of the solid marrow is extracted for medical examination. This aspirate is withdrawn using a Jamshidi needle and stylet. This VR simulation is designed to enable participants to practice the process of inserting the needle and collecting the sample using a stylet. Affordances are provided to assist in skilled and efficient execution of tasks. Learners must perform every step of the procedure to enable thorough learning and practice.
INTERACTIVE VR SIMULATION
REAL-TIME DATA COLLECTION
Frequently Asked Questions
This VR training experience requires a standalone VR headset, such as the Oculus Quest, Pico Neo or HTC Focus 2+.