In an unparalleled initiative, the United Nations Educational, Scientific and Cultural Organization (UNESCO) recently gathered education ministers from around the globe for a pioneering online conference. The meeting aimed to explore the rewards, challenges, and risks that come with the integration of chatbots and other artificial intelligence (AI) tools into educational systems. The highlight of this gathering was the announcement of UNESCO's roadmap for generative AI in education—a bold plan to steer the course of digital learning safely and inclusively.
Generative AI, capable of producing new data and content, presents unprecedented opportunities and hurdles for modern education. AI tools like ChatGPT have gained significant popularity in learning settings, but the UNESCO survey revealed that less than 10% of educational institutions follow formal guidelines for AI use.
UNESCO's Assistant Director-General for Education, Stefania Giannini, emphasizes the necessity of proactive measures to control the integration of AI technologies into education. In her words, "Generative AI opens new horizons and challenges for education, but we urgently need to take action to ensure that new AI technologies are integrated into education on our terms." Prioritizing safety, inclusion, diversity, transparency, and quality is seen as vital in this technological transformation.
The UN's new roadmap on generative AI and education emerged from extensive policy discussions among the education ministers attending the conference. As AI continues to reshape the educational landscape, governments are taking steps to formulate policy responses, refine national strategies on AI, and enhance their data protection and other regulatory frameworks. These endeavors aim to ensure the judicious use of AI tools, considering the risks associated with misinformation and biased content.
A notable concern during the discussions was the inherent flaws of AI systems, including their potential for making significant errors. Addressing this issue involves formulating strategies for integrating these tools into curricula, teaching methodologies, and examination procedures. Another crucial consideration is adapting education systems to the rapid disruptions caused by generative AI.
Teachers play a central role in navigating this new era. As facilitators of learning, they will need additional guidance and training to meet the challenges posed by AI. According to the UNESCO survey, teachers' preparedness is crucial in leveraging AI for education successfully.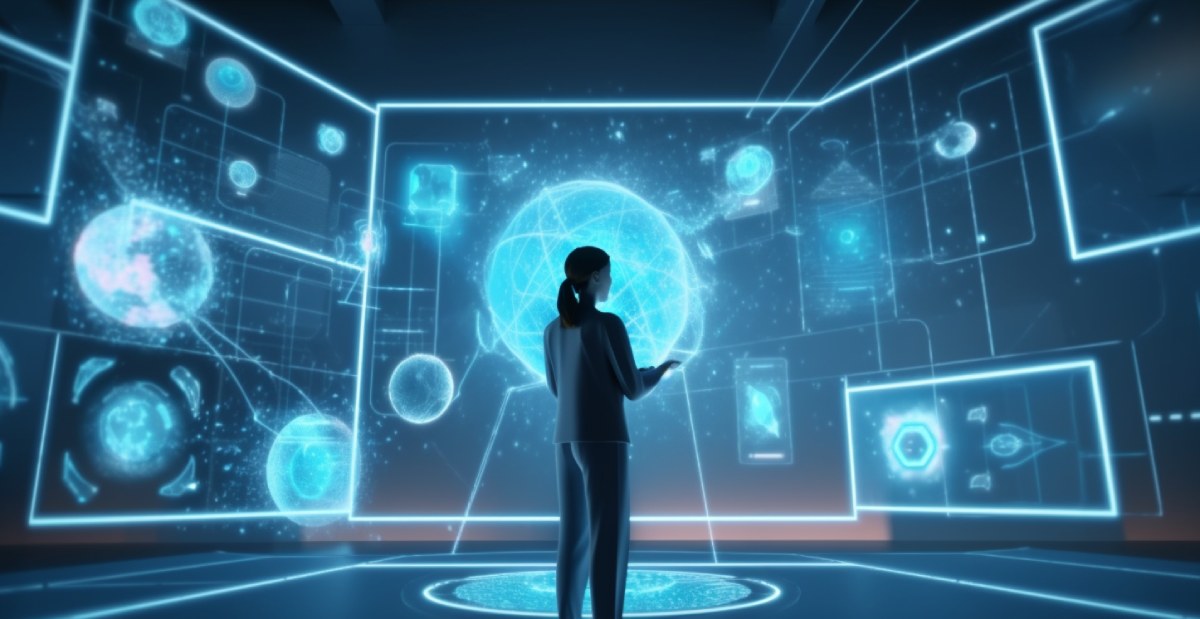 UNESCO's commitment to advancing this global dialogue extends beyond policy makers. The agency seeks to engage partners, academia, and civil society, aligning its activities with key guidelines such as AI and education: guidance for policy-makers, and the UNESCO Recommendation on the Ethics of AI.
In the near future, UNESCO's roadmap will see practical application during the Digital Learning Week scheduled for 4-7 September 2023 at the UNESCO Headquarters in Paris. This event, a rebranded version of the decade-long UNESCO Mobile Learning Week, will serve as the organization's annual flagship event on digital learning and serve as the launchpad for their upcoming Roadmap for Generative AI in Education. It will convene in-person events to address the new dynamics around digital learning, staging a two-day international symposium on digital learning platforms and a two-day high-level international forum on AI and education.
Artificial Intelligence indeed promises to innovate teaching and learning practices, addressing some of the most pressing challenges in education today. However, UNESCO's human-centered approach to AI "aims to shift the conversation to include AI's role in addressing current inequalities regarding access to knowledge, research and the diversity of cultural expressions and to ensure AI does not widen the technological divides within and between countries". In line with this commitment, UNESCO's work in AI aims to ensure that everyone can benefit from the ongoing technological revolution, particularly in terms of innovation and knowledge access.
The journey towards integrating AI into education is undoubtedly filled with challenges, but with the new roadmap unveiled by UNESCO, we are joining the global community on a path towards harnessing AI's potential. Our commitment at Axon Park is unwavering; we're actively developing interactive learning technologies to align with these ambitious efforts. Balancing technological advancements with ethical considerations is crucial to us, as we strive to ensure that the promise of "AI for all" truly translates to universal access to this transformative technology.